Each Monday, find the top ten art, articles, and opinions you've got to see this week. Missed a week? Check out past lists here.
1) This article lambasts the actions of children toward humanoid robots and discusses how they might effect their psychology. I think it's actually more accurate to raise these concerns with regard to humans across the age spectrum … Basically, the Cylon uprising is coming. Gulp.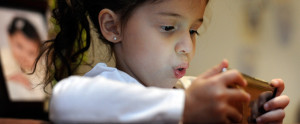 2) Brown Girls Doing Ballet. It's a thing. It may be the best thing. It's exactly what it sounds like. A beautiful Instagram feed dedicated to colorful dancers. Squee!
3) Another disappointment coming from Harvard University. Well-loved professor Kimberly Theidon is alleging that she's been denied tenure because she is too politically active. Specifically, she says that the act of defending sexual assault survivors who'd been attacked on school grounds did her in.
4) I write here often about combatting gender norms in both directions. That means giving the side eye to Andrew Garfield when he talks about how 'feminine' sewing is (and gets pissed anyone has the gall to call him on it). It also means giving shine to efforts like this one from Bklyn Boihood. Have any musings on redefining Brown Masculinity? They want to hear from you. Go!
5) It may be a bit of a trek at 500 light years away, but scientists have discovered a planet that may be able to support earth-like life. "… it's the first time anyone has found an Earth-size planet in the habitable zone of a distant star." This will surely come in handy when we need to outrun the aforementioned Cylons.
6) I'm sure you've heard by now that author and incredible master of Magic Realism Gabriel García Márquez has passed away. There are many ways to delve into the life and works of the Colombian wonder, but this collection of must-reads is a great starting point.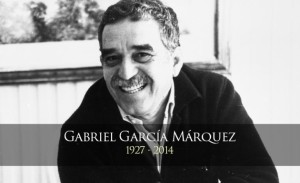 7) In life, when Neil DeGrasse Tyson speaks, you listen. Couched in a larger discussion on the poetic, aesthetic and other less obvious values of science, Tyson talks about opportunity issues in the white male dominated field of science. The whole thing is a fascinating watch, but his statements on his experience as a Black man start at 1:01:00.
8) You guys. Orange Is The New Black is coming back for its second season. The first teasers are here, and I am jumping out of my skin with excitement. If you haven't checked out the first season of this Netflix original what is wrong with you make sure you get on board soon (and not just because Samira Wiley is the cutest most amazingest little thing in the whole world. There are other lesser characters too.)
9) Don't read the comments. Seriously. Your brain will explode. Don't do it. There is now a study that shows that when recalling the number of typos in the writing of a junior attorney, senior attorneys attribute twice the number of mistakes to Black people as they do Whites. Like, they do not even see the typos of the allegedly White attorney. I know this is not news to most of us, but it is nice to collect the studies to combat the aggressively ignorant.
10) And finally, there is now such a thing as a Fried Chicken Corsage. Process that however you will, but know that I AIN'T EEM MAD. In addition to the concept being spot on, the video introducing it is hilariously angsty and filled with chicken-lust. Just. Like. Life.
Web Weekly's are posted every Monday! Subscribe below:
paz,
~dara.