It was a cold December night in Cleveland. A friend was getting married, and the ceremony was being held in a reception hall at the Cleveland Zoo. We  watched the ceremony from our seats, mere feet away from the lifelike rainforest exhibit. It was humid, and everywhere I looked, Newly Natura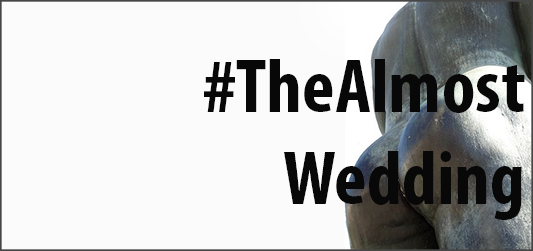 l-Haired Black Women's perfect coifs were poofing into so many marshmallow clouds. I absentmindedly patted my gold and black braids. Poetic Justice indeed.
A life without goals is a dull deed, so I passed time in between trips to the bar by setting my sights on an old guy friend. We commiserated about being introverts stuck in such a social event, and joked around conspiratorially. When we moved rooms for the dinner potion of the reception, it was he who'd reassured me that the moat between our tables and the massive porcupine pen around which they were situated would be enough to save us from a needly death. Probably. I spooned my tortellini as we watched the countdown clock together. We braced ourselves for zero, when fake thunder boomed, false lightening cracked and recycled water rained down on the den of razor-sharp risk.
Dinner done, we moved back to the larger room, ostensibly to dance. I eyed him surreptitiously, pondering why I'd never thought to pursue him before. I considered what was inevitably his khaki-clad, Martha's Vineyard, 'hitting the slopes' life, wondering if I could maintain such a typically Ivy League existence. Meh. I shrugged. 'I guess I'll marry him,' I sighed to myself. It was Cleveland. There wasn't much else to do anyways.
I stood idly, shaking my head at the tattoos I'd have to explain to my new parents.
"But she's so … different," they'd say.
"We're in love and nothing you say is going to change that!" he'd reply petulantly.
There'd be a younger cousin who'd been awaiting my arrival: "But Dara got into Harvard and she has all kinds of piercings!"
I'd have to learn to ski. I'd need to learn to make conversation. I could go on all day about the application of constitutional law and intersectionality of modern social constructs and the prevalence of mental health issues in the Black community. Seersucker futures though, weren't in my repertoire.
We'd been trading shifts: me, standing outside until the freezing air started to lock my joints into place, coming in to relieve him of some one on one conversation that his parents, also milling around, hadn't been able to help him escape. He'd forgotten his ID, so his father and I snuck him glasses of red wine from the open bar. A gathering of so many people was nerve-wracking, but we were in this together. Me, him, and wine. Cloudy eyes, drunk hearts, can't lose. Or something.
After trying and failing to get the (inexplicable) caricature artist to do a second rendition of me, I wandered back over to my beau. Our conversation drifted again to the oppressive introversion we'd fallen victim to in recent years.
"Speaking of getting away, have you been upstairs? There's more exhibit up there. I think I want to check it out," he said.
"Great idea!" I offered, as I moved to follow him out to the hall.
"I mean," he stopped me, "I want to go alone."
Wide eyed, I sputtered "Oh yeah, no, of course, no, I was just going to, outside, go outside to cool off again it's so hot in here wow!"
My heart knocked against my chest with the feverish anxiety of embarrassment. Heat rushed to my face and beads of sweat threatened to leap from my forehead.
I decided right then and there that I was calling off our wedding. He clearly wasn't invested the way I was. I was only getting older, and couldn't afford to deal with the turmoil a fickle heart brings. I had to think of the kids, after all.
A bit later, after once again popsicle-ing myself outside, the new bride's father called me over to where he was standing, just off the dance floor. He wanted to introduce me to my ex future-in-laws. Before I could explain the depth of our already existing cosmic connection, I was thrust into conversation with the happy couple. Immediately, I was overwhelmed by talk of ski trips, Harvard libraries and so much else I wasn't cultured enough to discuss easily. I stood, transfixed, my smile just a notch below grimace. I was nervous, and truthfully, more than little miffed at them for creating such a trouble-making, rabble-rousing son. New people are not my strong suit on a good day, and here I was, trying to make small talk while reeling from the dissolution of my fleeting romance.
All at once, I felt the merciful thump of a familiar base line running up my spine. Only then did I recall the updated Blackity Bylaws: 'In a gathering of Negroes, a quorum shall be announced by the playing of The Wobble.' Caught up in the siren call, I gyrated my way toward the dance floor. My old new parents had taken a seat on the sidelines. In a huff no one would notice, I parked my booty right in front of the prim and proper family that would never be mine. What followed was the nastiest, sexiest, grimiest Wobble I could muster.  I hit the body rolls with gusto. Swung my hips tantalizingly on each cha cha. I did 'The Butt,' and yes, it was 'pretty, pretty.'
Press-and-curls snapped back at the heat of my moves. Parents covered their children's eyes. Grown men wept. Porcupines brayed. Thunder shook.
Time stood still.
Not really. But I did shake my tushy as hard as I could right in their perfect faces. Take that, mortification!