Each Monday, find the top ten art, articles, and opinions you've got to see this week. Check out past lists here.
1) We've got a short memory in this country. We partake in actions and then years later, are shocked by the consequences. Prime example of this is outlined in an article about the reasons people emigrate from Latin America that have nothing to do with a desire for the 'American Dream' (Spoiler Alert: Someone's been dismantling quality of life without abandon!).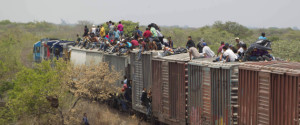 2) In perhaps a precursor to the Neverland Ranches and celebrity adopted families we've grown familiar, Josephine Baker had a compound dedicated to demonstrations by her 12 adopted children, who hailed from countries around the world.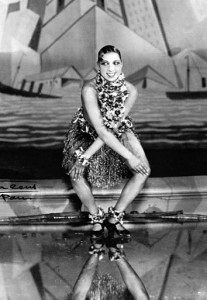 3) No, the Web Weekly is not just an excuse to talk about and watch everything Neil DeGrasse Tyson is doing at all times…. Having said that, here is an amazing clip of Neil DeGrasse Tyson dancing. So good it makes your heart race.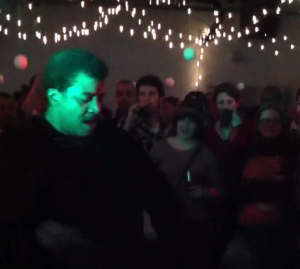 4) If you're unfamiliar with Quest Love's writing, this first installment in a short series he'll be doing for Vulture is a perfect place to start. Questo contemplates the implication of the growing popularity of Hip Hop. Can such a massive conglomerate continue to serve the needs of the people it was developed to give voice to?
5) Here's a very interesting interview with two très badass women who produced a movie about the dangers and complexities of the drug trade in Colombia. The film has already taken Tribeca by storm, and is on its way to the San Francisco Film Festival this weekend. Full Disclosure: One producer, Márcia Nunes, is a friend and a Googler — like how amazing and accomplished could one woman be??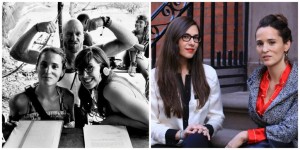 6) Rick Ross' album has dropped and unsurprisingly, contains a song that's stirred up a bit of controversy. The track is "Sanctified," and features Big Sean and Kanye West. The song starts out with and is punctuated by a powerful gospel riff that stands in stark relief next to a hook that laments 'All I wanted was a hundred million dollars and a bad bitch' (who among us can't relate?). At first blush, the God-touting words sound like a sample, but the recording was actually completed specifically for this track. The singer, Betty Wright, has a fascinating story and opinion about the juxtaposition of her religious beliefs and tenets of rap music.
7) Drake's 'Worst Behavior' has an incredible video. There's great dancing; Drake looking 'hard,' babies, and that OVO chain I want for my birthday. Now, there's a new version of the video, which is everything I never knew I needed, brought to us by comedian, YouTuber and musician JusReign. Worst Behavior: Punjab Edition.
8) "For Women Who Are Difficult To Love" is a poem by 24 year old phenom Warsan Shire. The words and visuals here hit me at my core. It is always a strange experience to hear your truth expressed by someone else, especially when the little details are there – right down to the making yourself smaller to be less intimidating to your partner. This has been a cathartic piece for many of my girls. What do you think?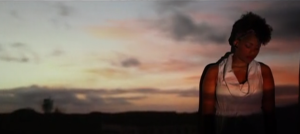 9) There is so much more to media than what we see on the big screen. Here's a great example: "Hard Times" is a web series created and directed by Tahir Jetter (director of the 2011 Sundance short Close).  The series centers on a personal trainer who is so broke he turns to more salacious activities to pay the bills. The first episode has dropped and it's excellent!
10) A new men's line from Ikiré Jones has arrived and oh my Jesus is it amazing. French and Nigerian influences make for a bold collection that will knock your printed socks off:
BONUS– The next time you see someone irritated at Miley Cyrus' spasms being called "twerking" remember this hypnotizing clip from the talented Amber Rose:
Web Weekly's are posted every Monday! Subscribe below:
paz,
~dara.